A mahout rests with his elephant at Elephant World sanctuary outside Kanchanaburi, Thailand.
Goalie CJ Motte plays his last game with Iowa Wild, December 17 2018.
Children use a water filter installed at a school outside Phnom Penh Cambodia. The Sao Sary Foundation installs homemade water filters in rural Cambodian villages.
Borja Golan keeps his eye on the ball as Simon Rosner recovers from a dive. Golan of Spain lost to Rosner of Germany 2:3 in the third round of the Pro Squash World Championships.
Young girls wash laundry in their front yard in a Tibetan region of China.
Iowa Wild goalie C.J. Motte and two young fans watch the rink during warmups.
A student works on an iPad during the after school program at Aflah Tutoring. This Somali run center provides tutoring and schooling for children in grades K-12 for the Somali immigrant population of Columbus OH. The Somali population of Columbus is the 2nd largest in the United States.
A Providence player and a DePaul player both jump to headbutt the ball.
Samiae el Amrani hikes in the Atlas Mountains of Morocco.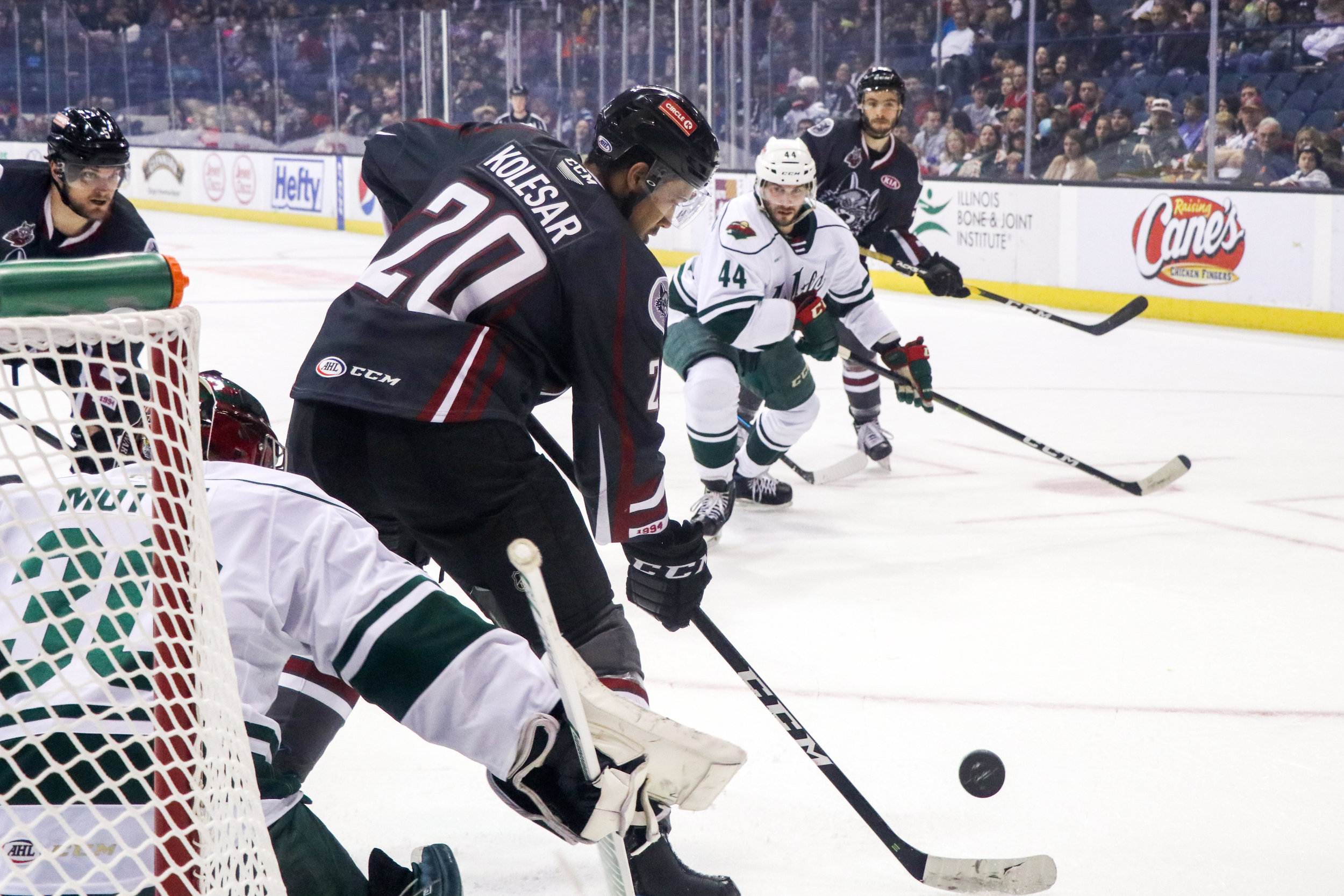 Chicago Wolves player Keegan Kolesar (20) keeps the puck away from Iowa Wild player Matt Bartkowski (44). The Chicago Wolves won 2:1 in overtime.
A grandmother feeds her grandchild in Dali, China.
Congressman Mike Quigley speaks to students at York High School in Elmhurst, IL. Taken as photo intern for the Office of Congressman Quigley.
Spencer Richey of Dayton cheers after Boris Spanjaard of DePaul hits the ball into the net. Dayton won this match 7-6.
Protestors chant Dontre Hamilton's name outside the Milwaukee Courthouse. The police officer responsible for Dontre's death was not charged.
Kallie Stork paddles out into Lake Michigan on a windy day in Milwaukee. A growing number of people surf the Great Lakes year-round.